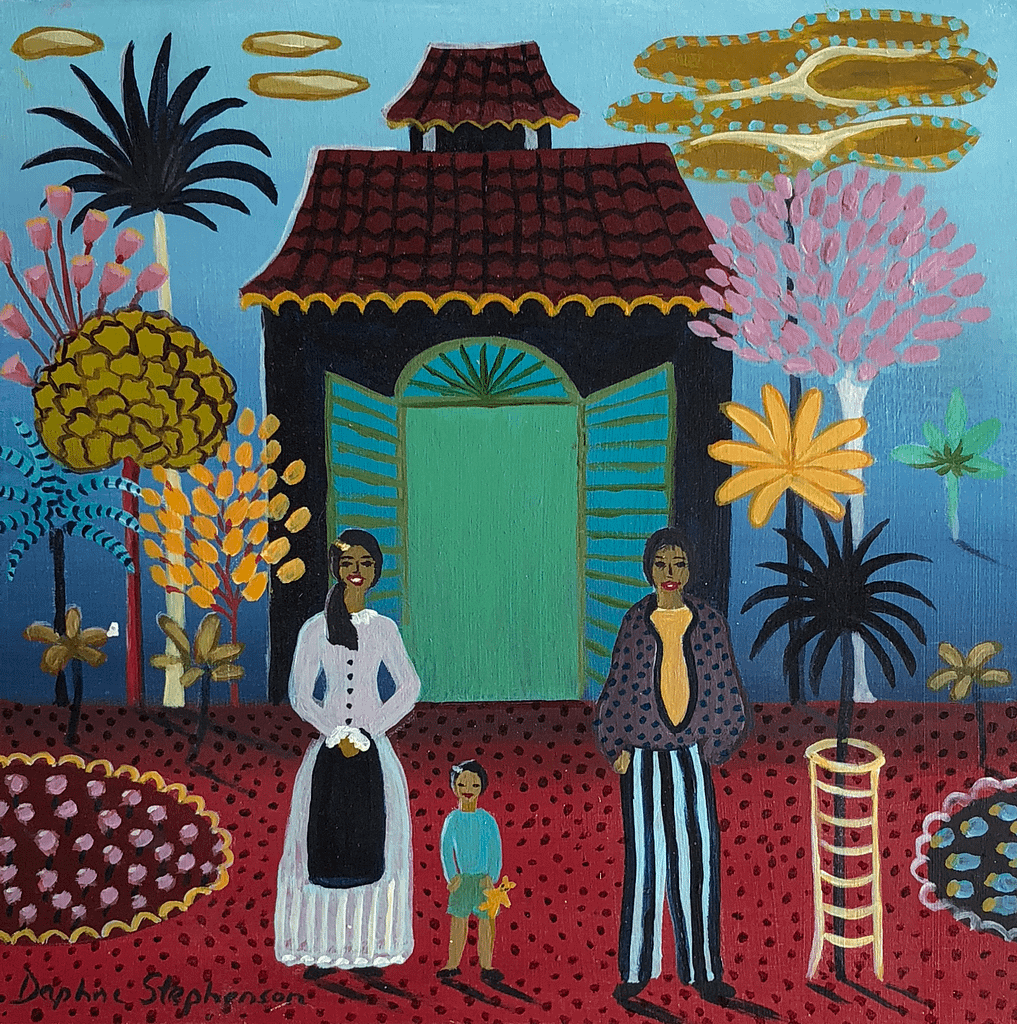 Happy Home is about a balanced home life that we all strive for where there is plenty of peace and harmony. There is nothing better than good relationships between spouses and children where there is mercy, understanding and unconditional love.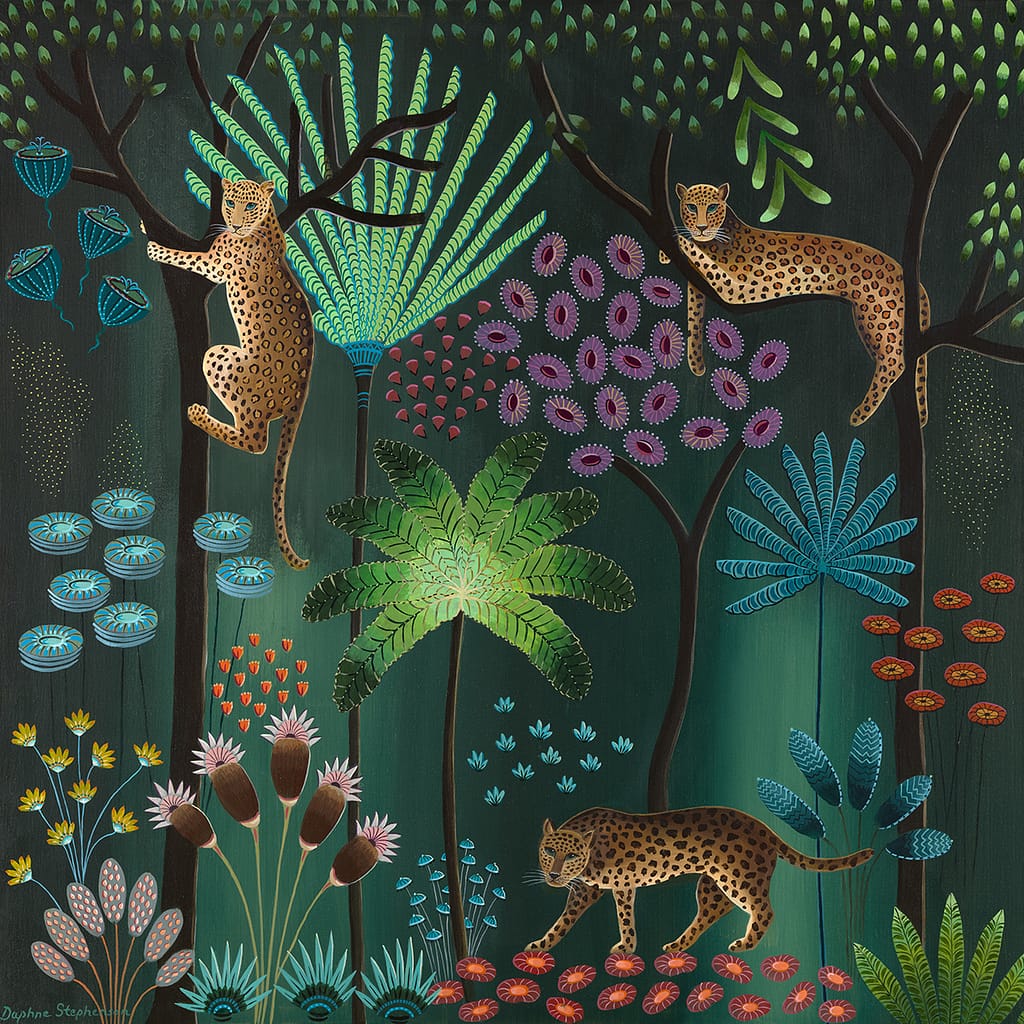 Hi Everyone
Never a Dull Moment
During covid lockdown I was busy with commissions throughout and then as soon as lockdown was over there were several months of nothing! Being the summer months every one was focusing on Holidays here in Britain ofcourse. You never know what's round the corner but it was a very good run painting from home whilst it lasted. Having said that, I was bursting to get out and back in the Studio which I love!
Wimbledon Art Studio's is the most wonderful community you could wish for. The office staff are fabulous and many have been there for over 10 years like myself. There is a small established group of around 25 of us Artists who have been there forever and we often have lunch together in the sunshine outdoors when we can.
So… back to work….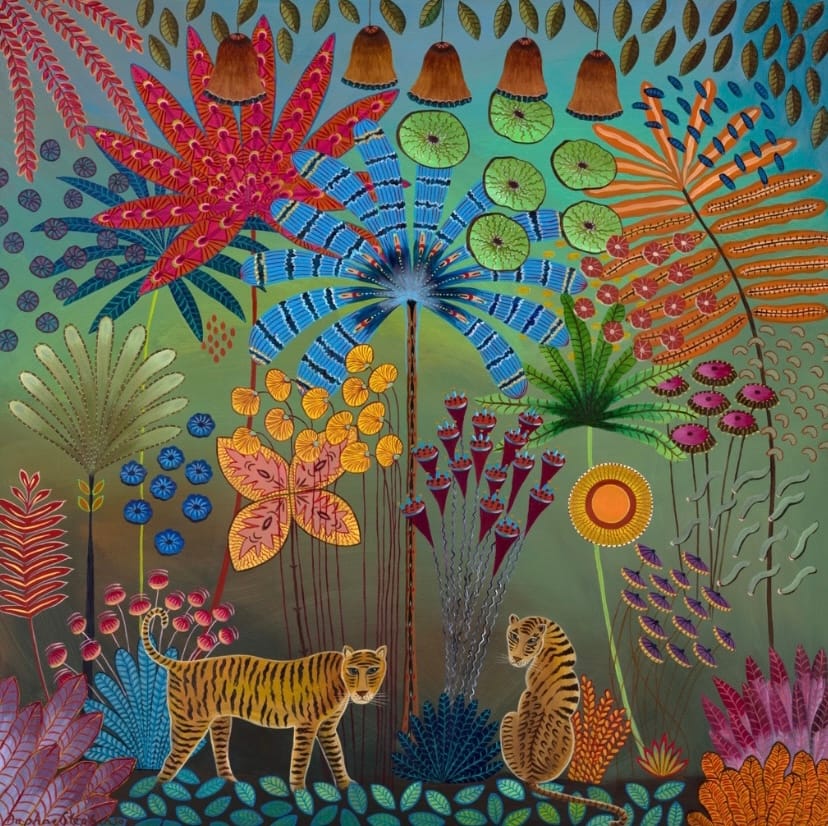 [static_block_content id="4849"]
Heaven is apparently a place with the most beautiful unusual colours and plant life, so I decided to try and paint a gentle and very content Tiger in this new environment, reflecting upon the peace surrounding him & his new found freedom all around. No more cages, no more poaching, no more fear, just pure joy. This original painting, 100 x 100cm, is available for purchase. …
This original painting, 110 x 110cm, is available for purchase. Purchase Original Piece I love taking people with me into other worlds of peace and serenity far away from this hectic world of ours. Have you ever walked in moonlight at night and felt the clean air, cool evening breeze and experienced the stillness of the night? …